trapezoid pleating.

It can be used to create tube and tunnel shapes.

Some photographs illustrate the pattern: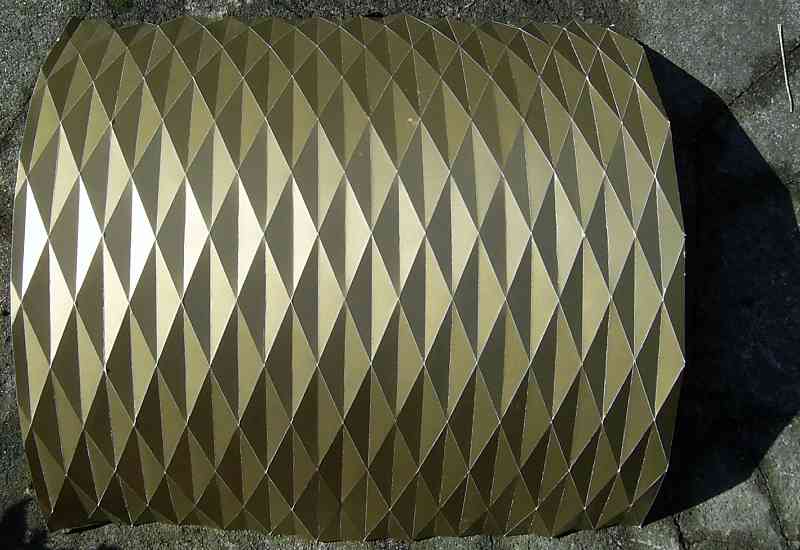 Diamond pleating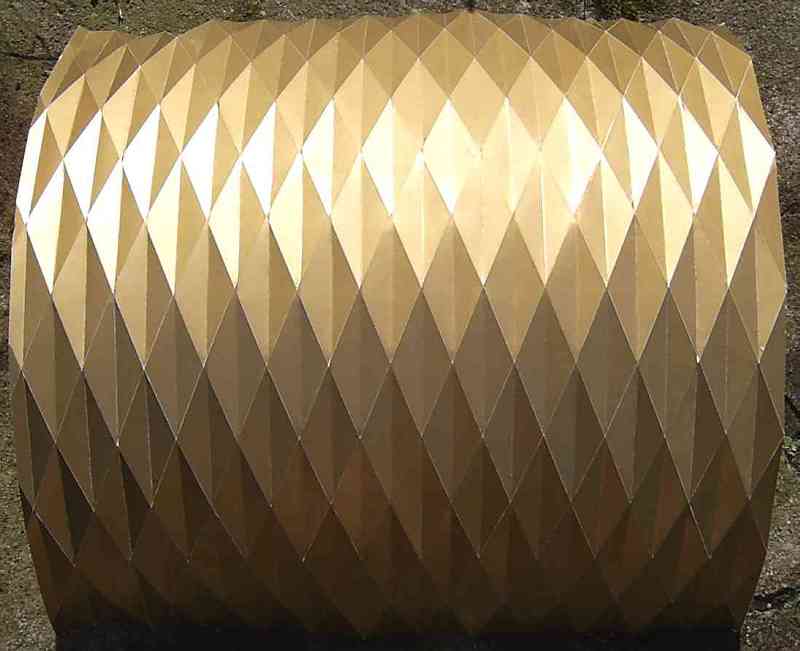 Diamond pleating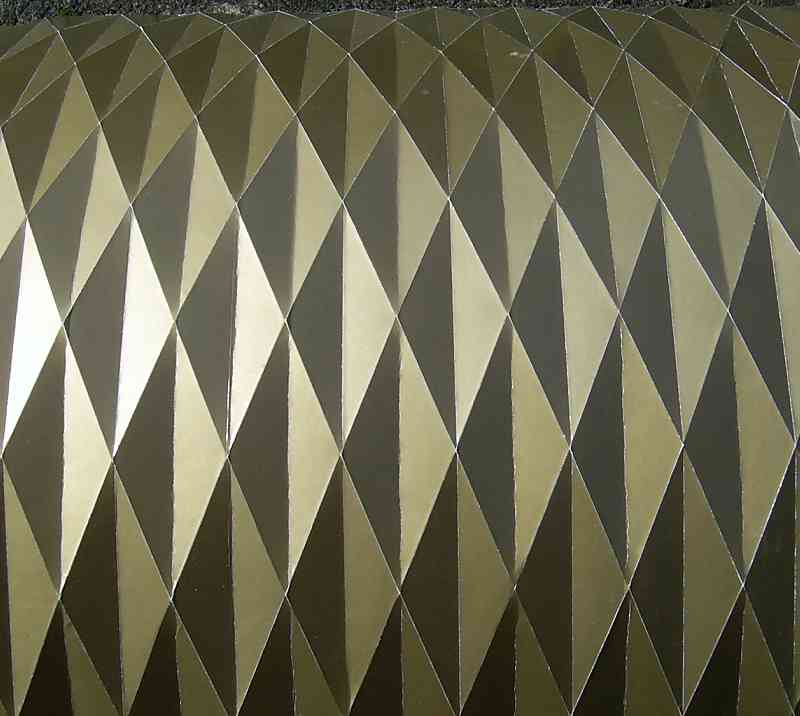 Diamond pleating - close up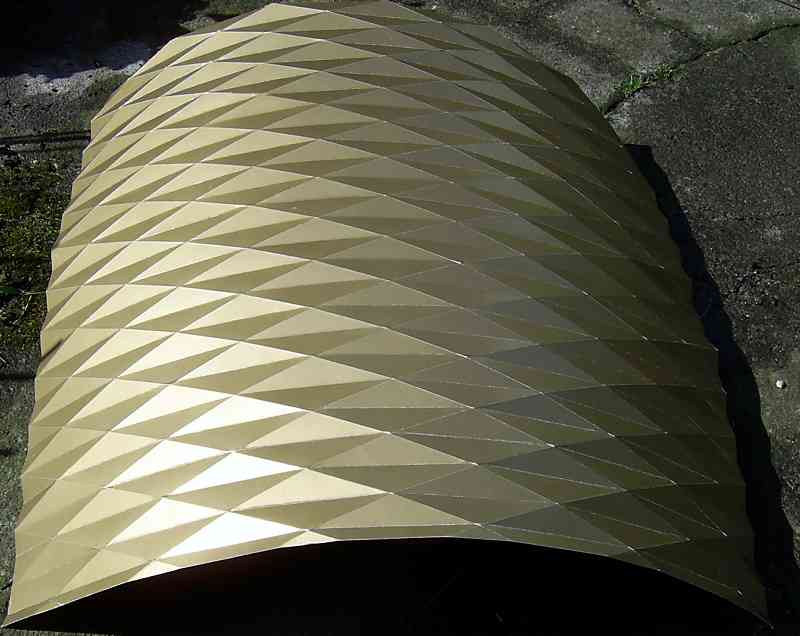 Diamond pleating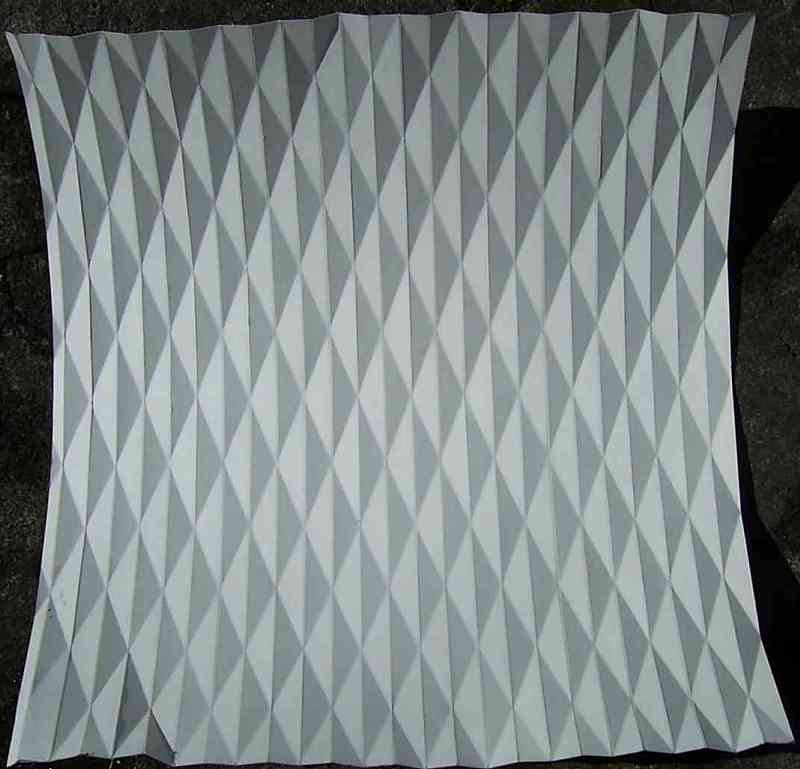 Diamond pleating - from underneath
This pattern has been known about since at least the 1960s - and may be much older.
The depth of the valleys can be varied by changing the angle between the ridges and the valleys.
A similar pattern has been used to create tensile structures - e.g. see [here], [here] and [here].
In theory, the structure could be made using ridge and valley cables - though the crossed cables seem likely to generate undesirable friction.
Perhaps more practical would be a folded plate structure - perhaps with tensile straps across the upper tips of the diamonds (and underneath them) to increase the resulting strength.
Links